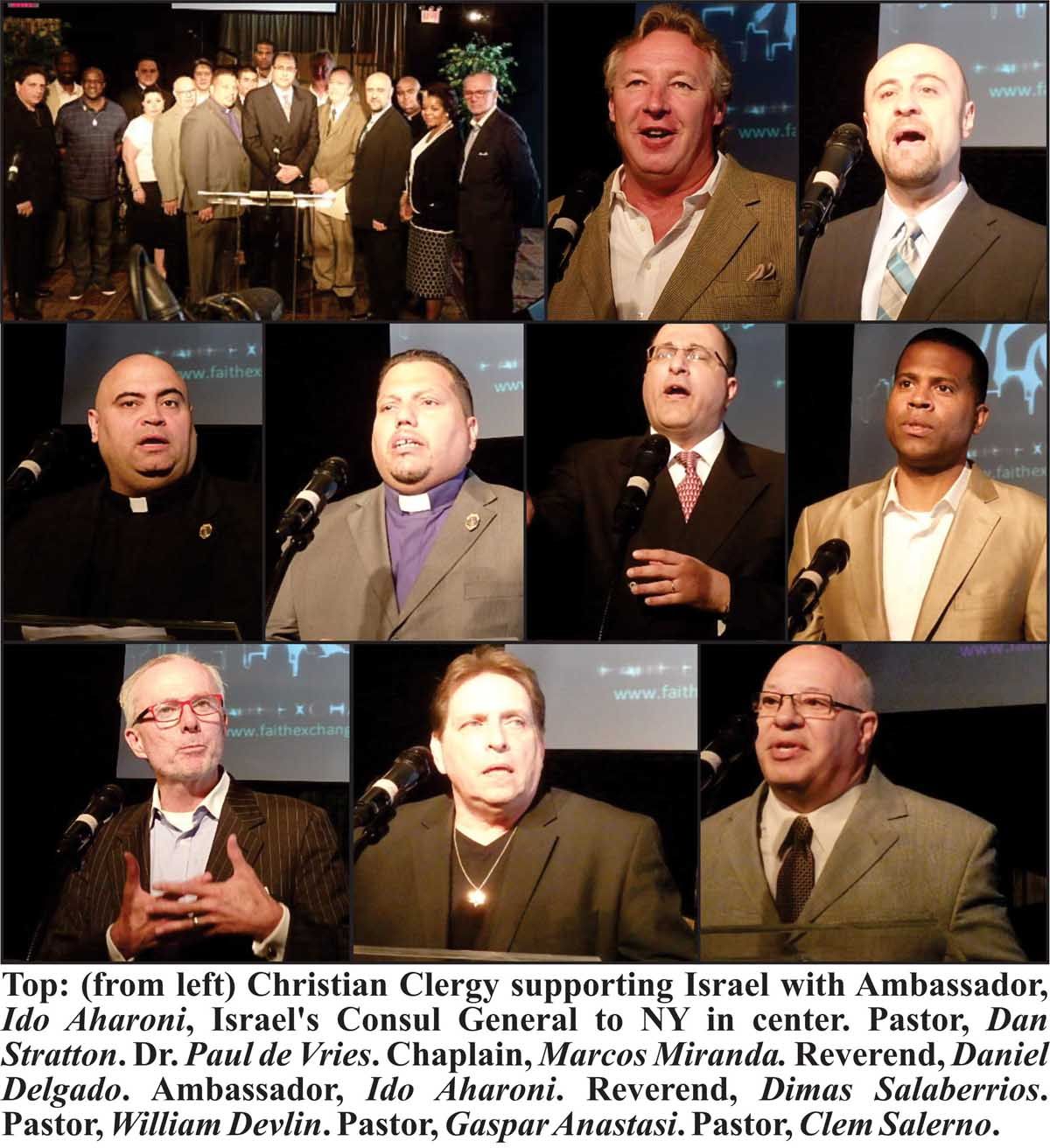 Dozens of Evangelical Christian leaders from the greater New York area united at the Faith Exchange, hosted by Rev. Daniel Stratton in New York City on Friday morning, July 25, to express their support for Israel in its current conflict with the Palestinian terrorist Hamas group. They spoke out to expose the utter moral disparity between Israel and Hamas. The evangelical leaders repeatedly affirmed their love of both the Palestinian people and the Israeli people.
---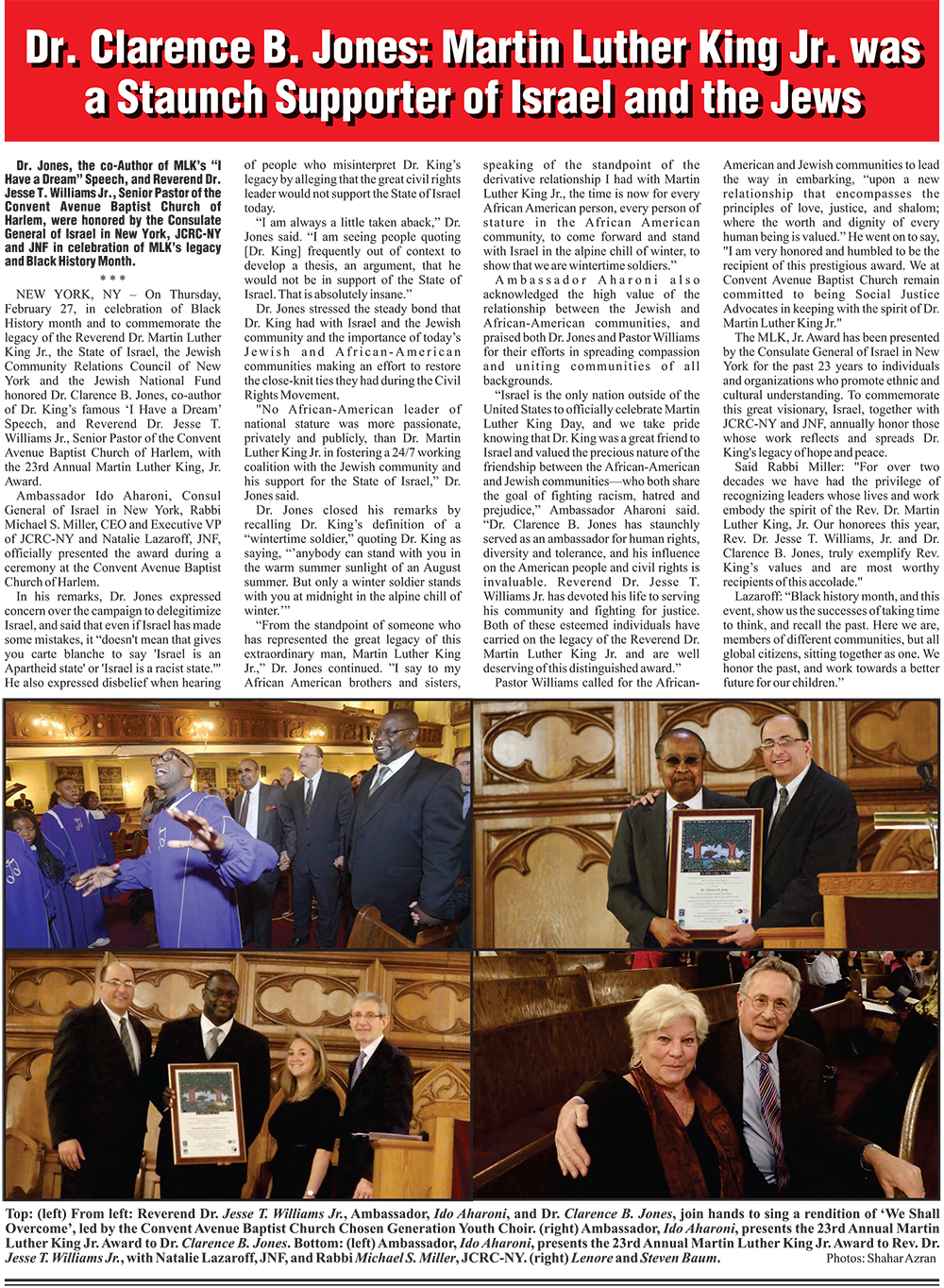 ---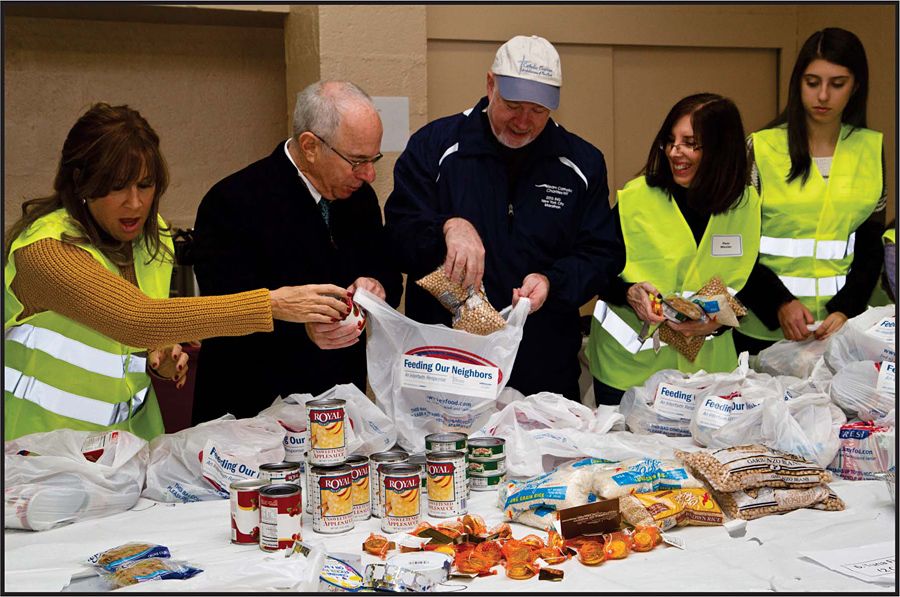 Jewish and Catholic communities launched initiative with Thanksgiving and Hanukkah food packaging project, an interfaith response initiative to feed NY's hungry.
UJA-Federation of New York and Catholic Charities of the Archdiocese of New York launched the second joint Feeding Our Neighbors: An Interfaith Response initiative, collaborating once again in a unified effort to tackle hunger by collecting and distributing food to hungry New Yorkers. Kicking off the initiative at the YM & YWHA of Washington Heights & Inwood, UJA-Federation, Catholic Charities, and 50 UJA-Federation volunteers assembled 750 Thanksgiving and Hanukkah–themed kosher food packages to be distributed to low-income, homebound residents of Washington Heights, through UJA-Federation beneficiary agencies and a Catholic Charities food pantry. This was the first in a series of efforts to strengthen the resources for food pantries to collect and distribute one million meals to help people in need throughout New York during winter's cruelest months.

---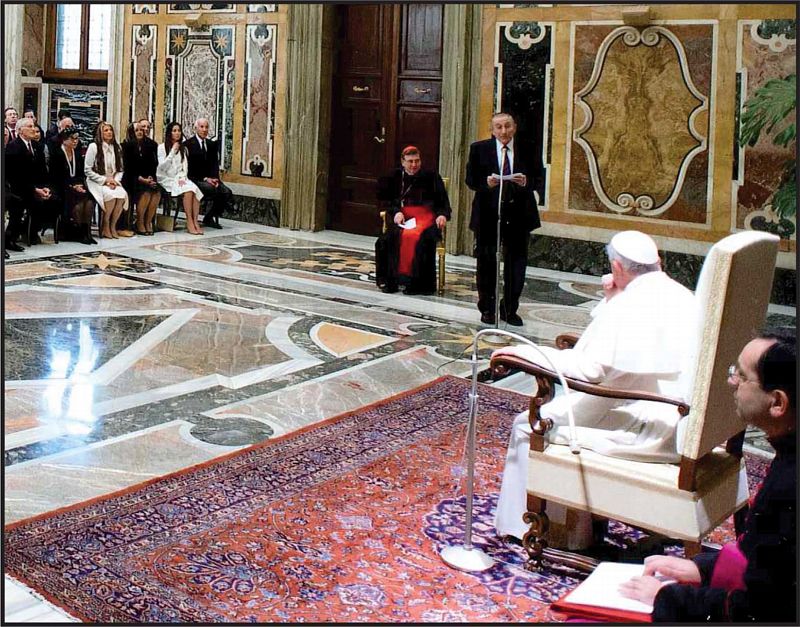 Rabbi Marvin Hier, Dean and Founder of the Jewish Human Rights NGO, addresses Pope Francis and a private audience at the Vatican.
Vatican City – A sixty-member Simon Wiesenthal Center delegation that included Holocaust survivors, Christians and a prominent Muslim met today with Pope Francis at a private audience in the Vatican. In his speech, Rabbi Marvin Hier Dean and Founder of the Jewish Human Rights NGO, raised the continuing threats from terrorists and rogue nations, like Iran.

---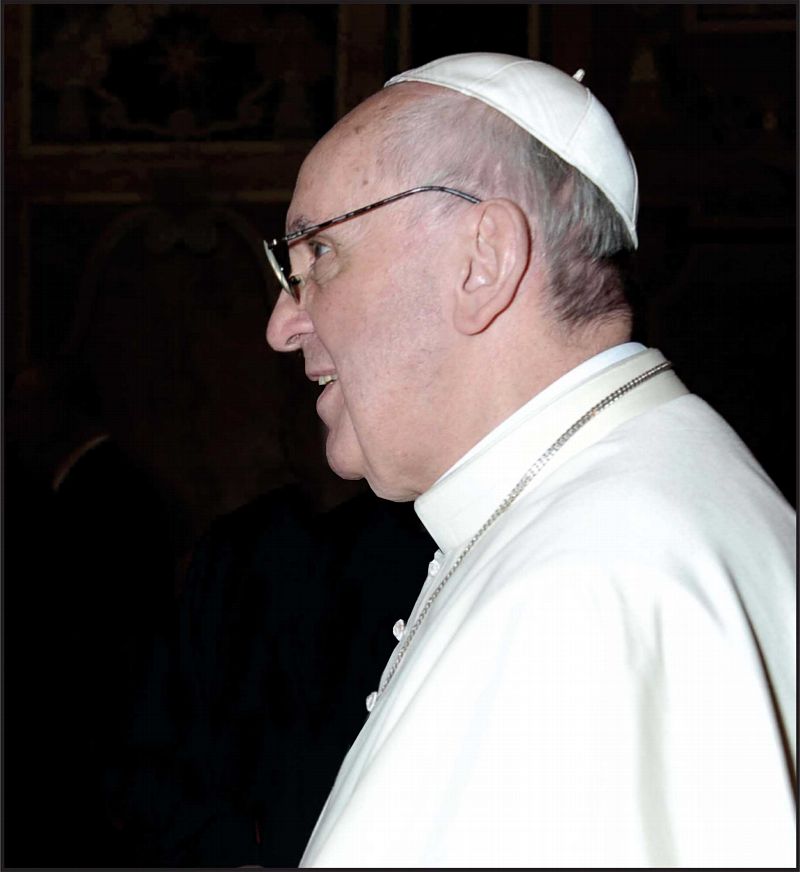 Pope Francis. Photo: L'Observatore Romano
Pope Francis pledged to oppose restrictions on religious freedoms and wished world Jewry a 'sweet' New Year at meeting with World Jewish Congress President Ronald S. Lauder. The Pope wished Jews around the world a sweet and peaceful year 5774, and also called for increased dialogue among the world's religious communities. He opposed fundamentalism in any faith.

---
We, the people of South Africa, and indeed so many around the world, come before You in heartfelt prayer to beseech You to bless our former President, our beloved Madiba, Nelson Rolihlahla Mandela, at this time when he is so gravely ill and fighting for his life. We ask You, O King, to protect Madiba from any pain and suffering, both physical and emotional, and to give him the strength, comfort and well-being he so desperately needs at this time.
---
On Sunday, April 14, 2013, corresponding to 4 Iyar, 5773, the Rabbi Isaac Elchanan Theological Seminary an affiliate institution of Yeshiva University and its Center for the Jewish Future held a symposium at the University's Wilf Campus in Washington Heights to commemorate the 20th yahrtzeit, the annual remembrance, of Rabbi Joseph Ber (Yosef Dov, Yoshe Ber) Soloveitchik (1903 - 1993), zt"l, which was funded by a generous grant from Rabbi Max N. Schreier and his family
---
Shalom Articles: