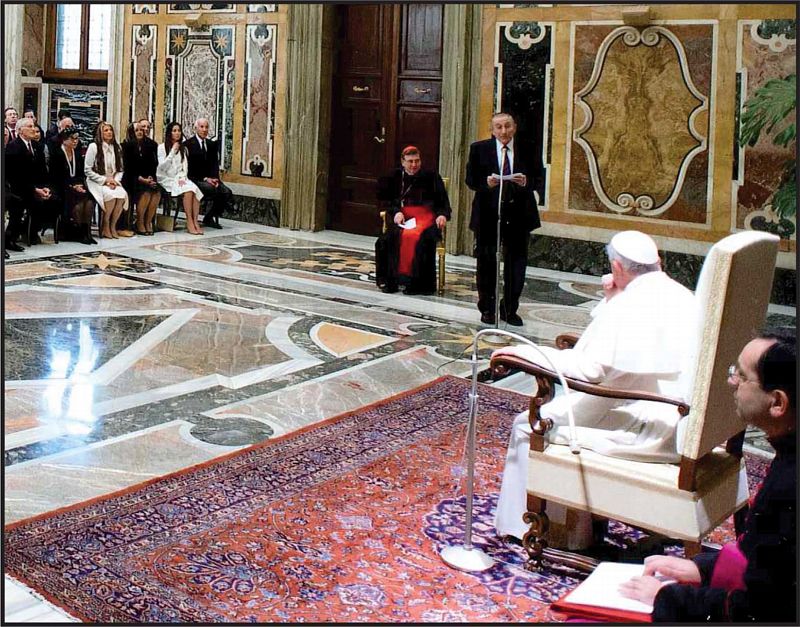 Rabbi Marvin Hier, Dean and Founder of the Jewish Human Rights NGO, addresses Pope Francis and a private audience at the Vatican.
Vatican City – A sixty-member Simon Wiesenthal Center delegation that included Holocaust survivors, Christians and a prominent Muslim met today with Pope Francis at a private audience in the Vatican. In his speech, Rabbi Marvin Hier Dean and Founder of the Jewish Human Rights NGO, raised the continuing threats from terrorists and rogue nations, like Iran.

---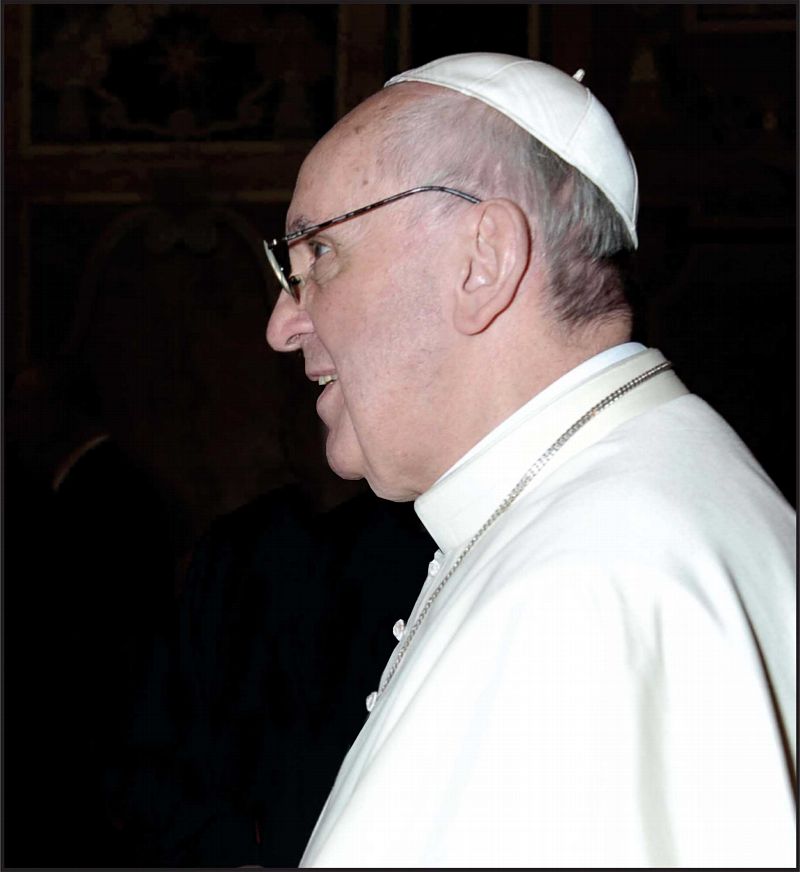 Pope Francis. Photo: L'Observatore Romano
Pope Francis pledged to oppose restrictions on religious freedoms and wished world Jewry a 'sweet' New Year at meeting with World Jewish Congress President Ronald S. Lauder. The Pope wished Jews around the world a sweet and peaceful year 5774, and also called for increased dialogue among the world's religious communities. He opposed fundamentalism in any faith.

---
We, the people of South Africa, and indeed so many around the world, come before You in heartfelt prayer to beseech You to bless our former President, our beloved Madiba, Nelson Rolihlahla Mandela, at this time when he is so gravely ill and fighting for his life. We ask You, O King, to protect Madiba from any pain and suffering, both physical and emotional, and to give him the strength, comfort and well-being he so desperately needs at this time.
---
On Sunday, April 14, 2013, corresponding to 4 Iyar, 5773, the Rabbi Isaac Elchanan Theological Seminary an affiliate institution of Yeshiva University and its Center for the Jewish Future held a symposium at the University's Wilf Campus in Washington Heights to commemorate the 20th yahrtzeit, the annual remembrance, of Rabbi Joseph Ber (Yosef Dov, Yoshe Ber) Soloveitchik (1903 - 1993), zt"l, which was funded by a generous grant from Rabbi Max N. Schreier and his family
---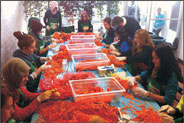 Brooklyn teens from the Turkish and Jewish American community gathered for a twinning event at the Masbia Soup Kitchen. Though this is not the first time that these teens are getting together in a project; they formed an initiative called "Young Peace Builders", which aims to foster better understanding between the two communities. They believe that working together in projects like this will benefit the New Yorkers now and in the future. In fact, this is a model that can be copied by various communities in order to promote peace and harmony in the society.
---
Shalom Articles: