Independent Films: Facilitating Dialogue on Israel and Palestine
By C.J. Trent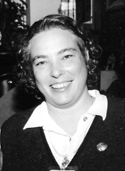 When it comes to how Americans view Israel and Palestine, opinions vary greatly; however, with the popularity of independent films that romanticize the idea of friendship between these two countries, perceptions of this conflict may change. In this case, art may be the latest form of commentary on Israel and Palestine.
With new films like "The Band's Visit" and "A West Bank Story," tentative friendships and romances are highlighted within the art world. Yet, has there been any suggestion that the popularity of these films impact the ways in which conflict in the Middle East is approached? For viewers today, these films serve three purposes: they provide information about the conflict between Israel and Palestine, they present a diverse collection of perspectives and they promote discussion and exploration of the conflict.
Joseph L. Price, a professor of religious studies at Whittier College in Whittier, Calif., believes that the relationship between film and religion may be influential on the perceptions of viewers. Because film provides visual imagery, the recreation and depiction of certain events may have more of an impact on the viewer, according to Price. Furthermore, it is the quality and the coherence of storytelling that makes an event come alive; in this case, film has greater power than textbooks.
"Moving media is able to capture the dynamic imagery and storytelling of religious traditions," Price said.
Price also contends that the coming-of-age generation is so visually-oriented that film has much more of an impact than print. The ability of film to accurately provide characters, context and plot makes an issue, in this case the conflict between Israel and Palestine, "real," much more so than how it is portrayed in news media.
"Wedding in Galilee," for example, underlines tensions between Israeli soldiers and a Palestinian family. In an effort to provide his son with a beautiful wedding, a Palestinian citizen receives permission to have the Israeli-installed curfew waived. However, in response to the curfew being waived, the Israeli soldiers attend the wedding, and friction and conflict quickly ensue.
For students, or viewers, who have only a surface knowledge of the long-standing conflict between these two nations, visual elements may be both disturbing and provocative. As film is emotionally evocative, it has become the medium by which viewers become entrenched in an issue. Film is the catalyst for discussion.
Though the conflict of Israel and Palestine has a polarizing effect, independent films may serve as moderators. They provide a forum for discussion and engage viewers in a diverse collection of perspectives.
"Paradise Now," for example, follows two would-be Palestinian suicide bombers, one of whom has a change of heart after crossing the border into Israel. "Time of Favor," on the other hand, is both a tension-filled film that focuses both on a love triangle between two Israeli soldiers and a rabbi's daughter and political and religious allegiances.
For Steve Masters, president of Brit Tzedek v'Shalom Jewish Alliance for Justice and Peace, the controversial issue of Israeli-Palestinian relations has been countered by the presence and popularity of independent films. A past organizer of film festivals, Masters believes that film may be an education tool, one that provides insight for Americans who may be apathetic or undecided on their position regarding this well-known conflict. Though he says it is hard to determine where most Americans stand on this issue, their perceptions tend to be influenced by the group with which they identify the most.
In the case of Israel and Palestine, Masters believes that in areas plagued by conflict and violence, like China, Darfur and Burma, where there is no easy solution, peace is elusive. In addition, most people are not familiar enough with these conflicts to know why such disputes persist and why solutions are seemingly intangible. Because of this assessment, Masters thinks that films may be particularly effective in providing viewers with more information.
"I always think art has an impact," Masters said. "It is able to transfer us to another reality...we catch a glimpse of life and society in a remote place."
"Encounter Point," provides such a glimpse into the lives of four people: an Israeli mother whose child has been killed, an Israeli settler, a Palestinian who was held prisoner in Israel and a wounded Palestinian. All four unite in fighting for peace, though the effort comes at great personal sacrifice for all involved.
Movie buffs also say that their perceptions of controversial issues are influenced by art, especially when those issues are spotlighted in film. Nancy Fishman, program director of the San Francisco Jewish Film Festival, considers it important to show films that celebrate the diversity of Jewish people. Like Price, Fishman thinks the portrayal of the Israel-Palestine conflict is watered down and too brief in news media programs. Films, on the other hand, explore the conflict in greater depth.
At the San Francisco Jewish Film Festival, Fishman makes an effort to choose films that engage in both sides, from different moods. With light-hearted, comedic films like "A West Bank Story," which explores the adventures of Israeli and Palestinian star-crossed lovers, and more serious films, like "At the Green Line," a documentary focusing on the perspectives of Israeli soldiers and those who refuse to serve in the military, the bay-area film festival is a tribute to diversity surrounding Israel and Palestine.
"We all have different opinions on the conflict," says Fishman. "Some people who have opinions one way or another may not come, but others may come to see and learn more."
The arrival of independent films spotlighting the controversial Israel-Palestine conflict has engaged many Americans in discussion; their perceptions of this conflict are now being tempered by film, a medium usually reserved for entertainment purposes only. Although the conflict between Israel and Palestine is complex, film may now be a commentator, a stimulus for discussion and self-exploration. By providing a glimpse into the conflict, film makes the violence in Gaza and the West Bank more realistic and evocative. The visual impact, in this case, outweighs the print impact, and the impact of film trumps the impact of news reels.
For more information on independent films focusing on the conflict between Israel and Palestine, visit sfjff.org or afsc.org.