Jewish, Christian, Muslim & Congressional Leaders Laud Israel-Azerbaijan Close Ties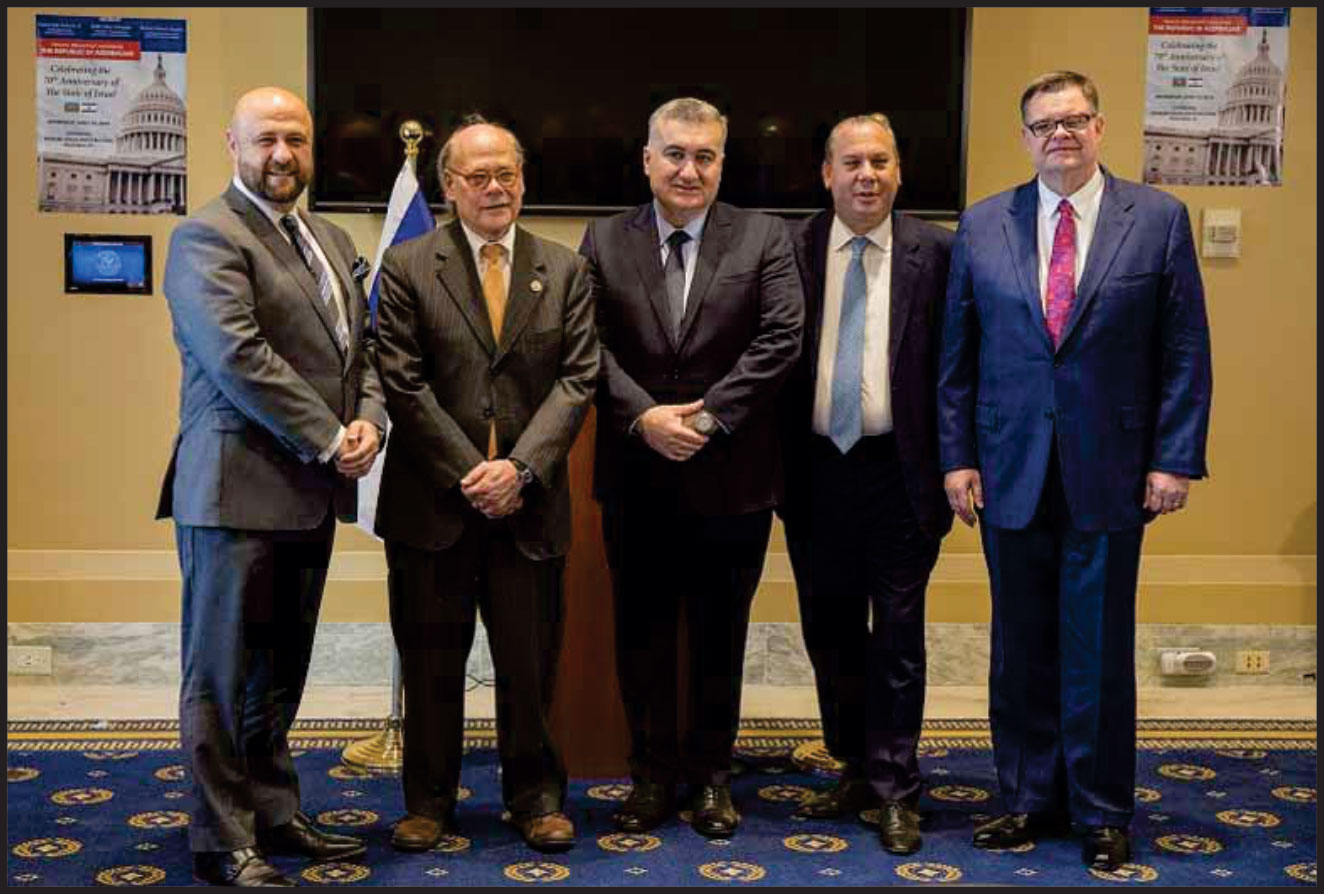 By Staff Writer
On the eve of the 70th Anniversary of the State of Israel, Wednesday, Rabbi Marc Schneier, President of the Foundation for Ethnic Understanding alongside Bishop Robert Stearns, Founder of Eagles' Wings, and Northwood Founding Pastor Bob Roberts hosted a breakfast meeting in Capitol Hill in honor of the Central Asian Republic of Azerbaijan.
The three faith leaders were joined by Azerbaijan's Ambassador to the US Hon. Elin Suleymanov and Congressional Azerbaijan Caucus Co-Chair Steve Cohen.
"On the eve of Israel's 70th anniversary, today, we celebrate the authentic, outstanding relationship between the Muslim nation of Azerbaijan and Israel.
There are 57 Muslim nations in the world, but when it comes to support of Israel, Azerbaijan is number one," said Rabbi Marc Schneier (2nd from right in photo).