"On the Mark"
Turkey and Israel - What Happens Next?
By Mark Meirowitz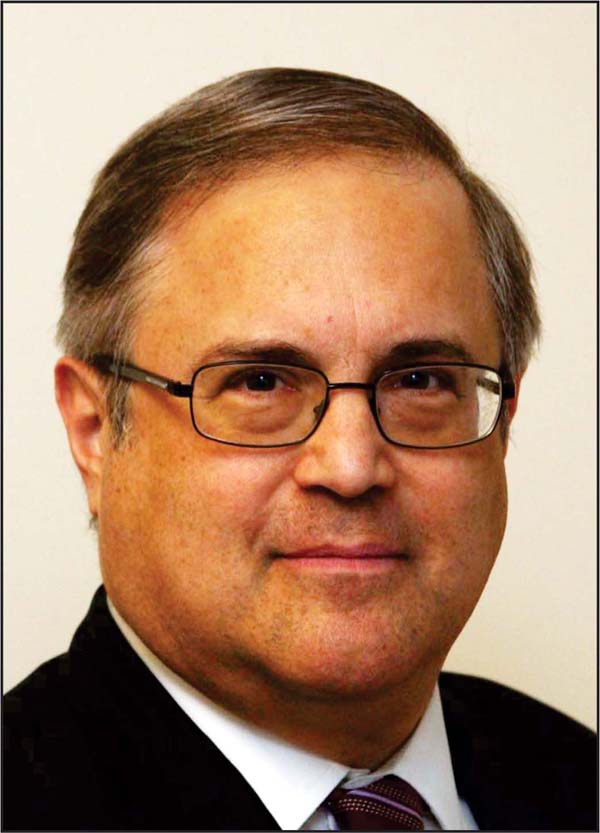 Mark Meirowitz
Columnist of the Jewish Post

Following the rupture of diplomatic relations between Turkey and Israel as a result of the Mavi Marmara flotilla events (in 2010), there seemed to be hope for the restoration of normal diplomatic relations. The Turkish government gave three pre-conditions for the restoration of relations and the exchange of Ambassadors - an apology (given by Prime Minister Netanyahu in 2013 to Prime Minister Erdogan - arranged through President Obama), compensation (negotiated and virtually completed) and the end of the Gaza blockade. Even the last condition seemed to be close to resolution through humanitarian aid to Gaza.

Then came the outbreak of the recent conflict in Gaza with missiles being launched by Hamas from Gaza and Israel retaliating. This became a fight for the survival of Israel. The world media rained down condemnation of Israel for the civilian casualties in Gaza. Social media was replete with hateful postings about Israel and Jews, including odious comparisons of Israel to the Nazis. There were violent demonstrations around the world against Israel, including anti-Israel demonstrations at the Israel Embassy in Ankara, and at the Israel Consulate in Istanbul. The world seemed to ignore the fact that Hamas was using civilians as human shields, launching missiles from homes and hospitals - and that Hamas had used the humanitarian aid it received to build terror tunnels from which to launch terror attacks against Israel.

On the geopolitical level, Hamas was supported by Turkey and Qatar during the raging battle. On the other side were Egypt, Saudi Arabia and the UAE, all opposed to Hamas.

In connection with Gaza, the pro-government newspapers in Turkey began an unending torrent of criticism of Israel and even of the Jewish community in Turkey. Turkish governmental leaders also weighed in with very strident comments about Israel comparing Israel to the Nazis and accusing Israel of genocide. Some commentators and Jewish organizations were of the view that these comments crossed the line to anti-Semitism.

The head of the American Jewish Congress asked Prime Minister Erdogan to return an award he had received from AJCongress in 2004 (the Jewish Community in Turkey, however, issued a statement expressing resentment for the AJCongress action). The Turkish government informed AJCongress that it was willing to return the award. The Simon Wiesenthal Center released a statement that the rhetoric coming from Turkey was reminiscent of Hitler and Goebbels. The Anti-Defamation League, however, announced that it would not ask Turkey to return the Courage to Care Award that ADL had bestowed on Turkey in 2005 to honor the heroism of Turkish consuls who saved Jews during the Holocaust.

The Prime Minister of Turkey insisted that his opposition was only to Israel, that the Jewish Community in Turkey would come to no harm and that anti-Semitism is a crime against humanity.

What to make of all this - and will this have long-lasting implications? Some considerations:

1. Presidential elections are scheduled for August 10th. Prime Minister Erdogan looks like a sure winner. Perhaps some of the rhetoric about Israel and Gaza is strategic, meant to distract the electorate from other issues and garner votes. After the elections, hopefully, things will calm down.

2. The good news is that trade between Turkey and Israel remains stable and may even be increasing. For example, as of 2013, bilateral trade between Turkey and Israel was approximately $5 billion (having risen by 39% compared with 2012). Recently, Turkey was ranked third on the list of Israel's biggest export markets. Hopefully, these trends will continue despite political differences between the two countries.

3. Furthermore, Turkish history remains what it is - namely the Turkish rescue of Jews from the Inquisition, and the courageous actions of Turkish consuls to save Jews during the Holocaust. These are historical facts. The ADL said about its recognition of these heroic Turkish diplomats that "it was their courage, their humanity, their display of the best the Turkish people are capable of doing that we honored".

4. It was virtually a few moments ago when Turkey's main enemy was Bashar Al-Assad in Syria who has murdered, injured and displaced over a million casualties and refugees. Perhaps if things quiet down in Gaza, the Turkish government will again turn its attention to Syria. Turkey is also having an epiphany about ISIS which is committing murder and mayhem in Syria and Iraq and has even kidnapped Turkish hostages (including the Turkish consul in Mosul). This issue will be front and center for Turkey, along with Syria (and it is also clear that supporting Hamas will not solve these problems).

5. There is also the issue of the Kurds whose autonomous Kurdish Regional Government (KRG) in Northern Iraq may try for statehood. That is a very significant issue for Turkey in light of Turkey's large Kurdish population. There also is a Kurdish enclave in Syria. Turkey does not want an independent Kurdish State. Again - this is an issue that will absorb Turkey's attention (and won't be resolved via support of Hamas).

6. Rapprochement with Israel - Turkey's Deputy Prime Minister Bulent Arinc called that possibility a "fantasy". The relationship between Turkey and Israel has historically had its ups and downs - but there were halcyon days when Israel and Turkey cooperated on many fronts, including militarily. An alliance with Israel may one day become important to Turkish national interests, though perhaps not in the short term. I believe that Turkey and Israel share vital political regional interests - especially regarding energy - where Turkey needs to reduce its dependence on Iranian and Russian energy resources. It is clear that the export of natural gas from Israel's Leviathan reservoir to Turkey via a pipeline would be of great benefit to Turkey - however the Turkish energy minister has said that such a deal is impossible so long as the Israel-Gaza conflict persists. Also, a deal between Israel and Turkey would avoid a pending deal between the Republic of Cyprus (Greek Cyprus) and Israel utilizing liquefied natural gas (LNG) exports. At some point, the prospect of energy cooperation between Israel and Turkey should bring the two countries closer together.

7. It is clear that Gaza resonated throughout the world, not just in Turkey. However, unlike in France, Germany and Italy, whose foreign ministers denounced "ugly anti-Semitic statements, demonstrations and attacks" related to Gaza, the messages coming from Turkey have been vitriolic. The Turkish pro-government newspapers have been replete with negative, incendiary and even anti-Semitic comments. How shall we understand the comparison by Turkish government officials of Israel to Hitler, or even Israel being accused of committing genocide and wanting to create a pure race like Hitler. There must be a red line here - the damage that is done is done - but the Turkish government must, must - put an end to comments regarding Jews and the Jewish community. Anti-semitism in the words of Daniel Jonah Goldhagen is the "devil that never dies" - but people of good will everywhere must create a forceful bright line against such behavior. Further there is no justification for conflating Israel with Jews in general. That is dangerous and constitutes the slippery slope to anti-Semitism. There must be vigilance about this as well.

8. Hamas is listed as a terrorist organization on the State Department list of terrorists together with the Kurdish terrorist organization in Turkey (PKK) - yet for many Turks, the PKK is a terrorist organization but Hamas is a group of freedom fighters. It is essential to disabuse Turks (and others) of this notion - and to persuade Turkey and the rest of the world to see clearly what Hamas is, and what its goals are.

9. Further, it will be essential to demonstrate that support for Hamas will further isolate Turkey in the region. At this juncture, in effect, Turkey has no diplomatic relations with Syria, Egypt and Israel - and is at odds with the central government in Iraq. It is vital to convince the Turkish leadership that support for Hamas will yield no tangible benefits for Turkey and is the road to nowhere.

10. One other lasting issue is how Israel has been demonized. Somehow Israel can't get its point across that it is fighting for its survival. It doesn't help when the US Administration and even the US State Department - joining the UN and UNRWA bandwagon - are "appalled" and "horrified" by what Israel has been doing doing in its own self-defense (the US Congress, on the other hand, has been staunchly pro-Israel). Joshua Muravchik in his recent book "Making David Into Goliath: How the World Turned Against Israel" discusses the problematic inversion where Israel is seen as the powerful oppressor, while the Hamas terrorists (and other antagonists of Israel) are considered the victims of Israel's persecution.

I am hopeful that the Turkish leadership will come to the realization that normalizing its relations with Israel is in Turkey's best interest.
I am saddened by the current antipathy between Turkey and Israel, especially in light of the friendship and hospitality I have always been shown by my Turkish friends, as well as the wonderful experiences I have had visiting Turkey and the Turkish Republic of Northern Cyprus. I am hoping that this is all just a passing phase that will somehow turn into better days ahead. This will be of great benefit to Turkey and Israel, to the entire region and to the entire world.