Tanglewood in the Summer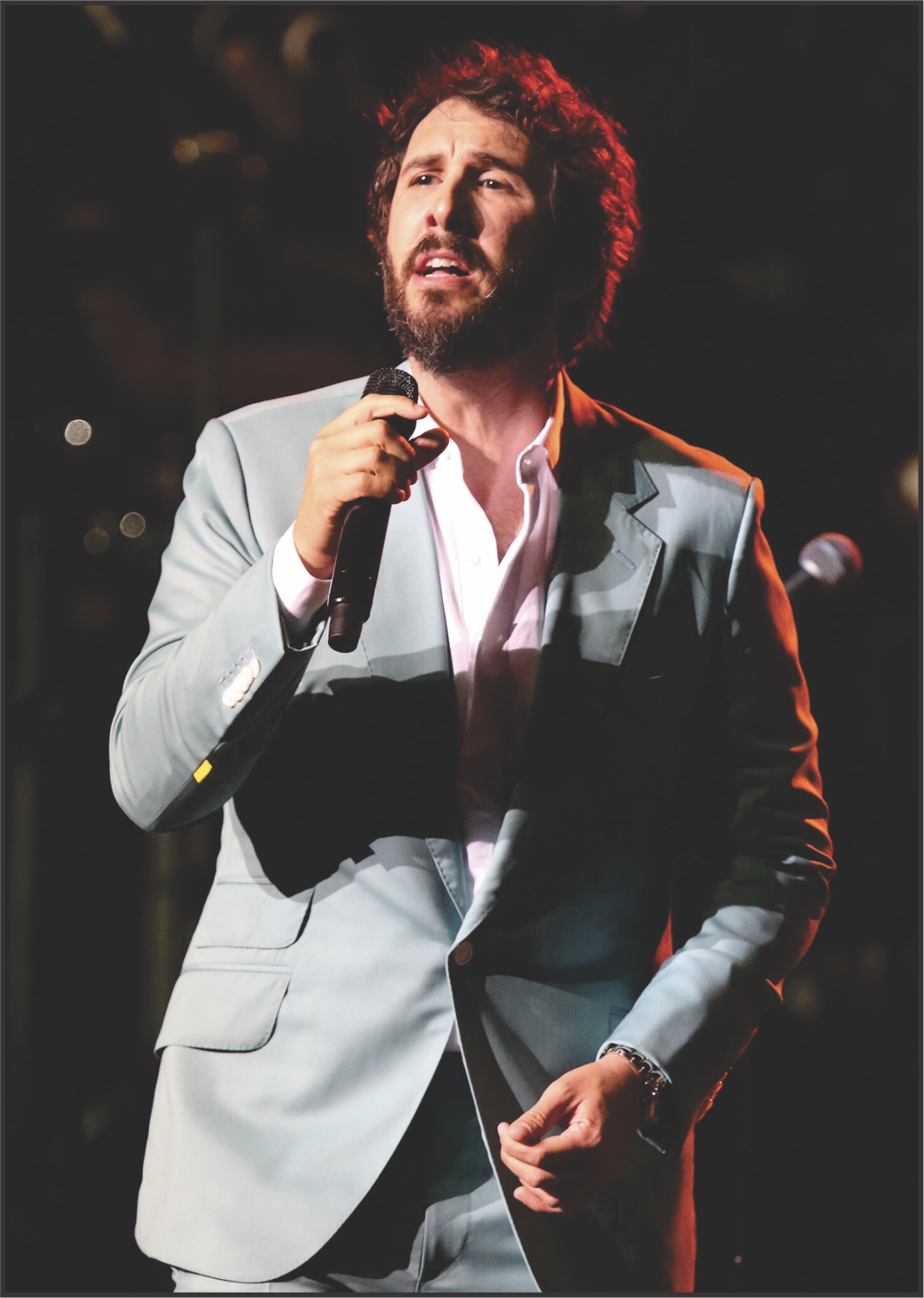 Josh Groban Performs at Tanglewood.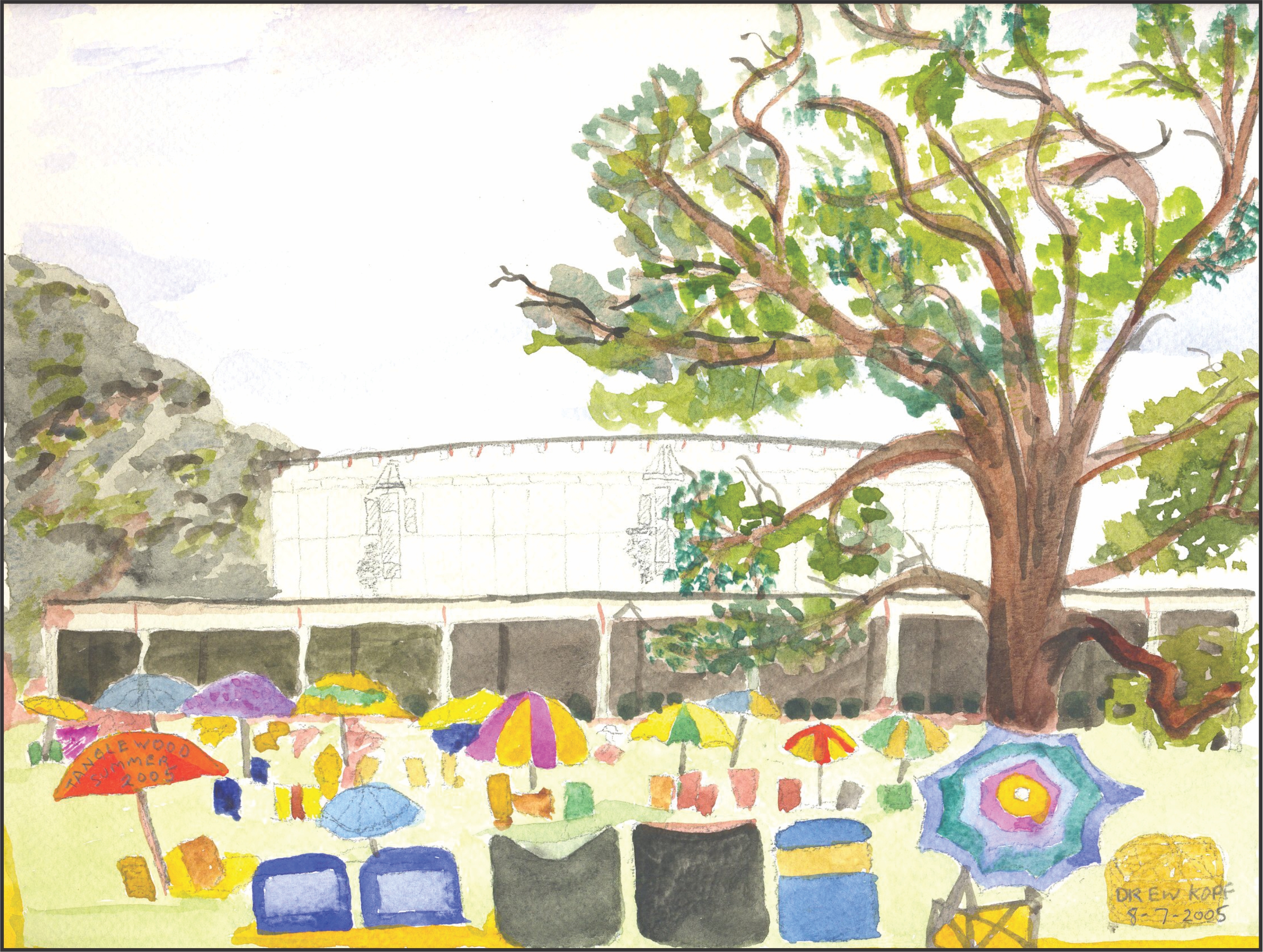 Koussevitzky Music Shed from the main lawn at Tanglewood, Lenox, MA. Painting by Drew Kopf (echelonartgallery.com).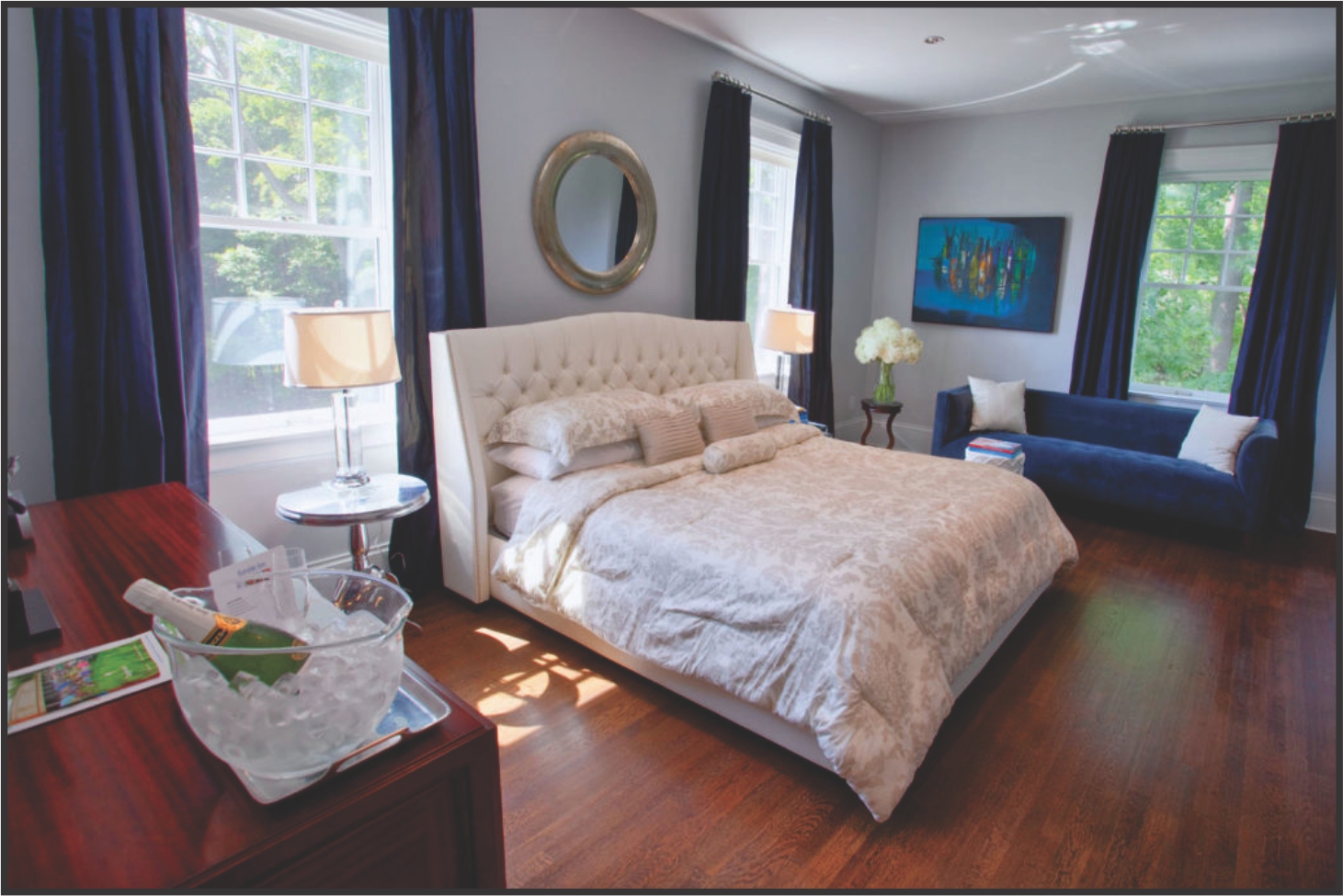 Kemble Inn - Suite 201 - Private Mountain Views.
By Elaine G. Levy
When it starts to heat up in the New York City/Long Island area and you are looking for relief for a few days, Tanglewood beckons. Tanglewood season runs from mid-June through September 1st and music lovers have their choice of a variety of recitals, concerts and popular artists at the home of the Boston Symphony Orchestra.
It was our good fortune to hear Josh Groban perform on July 2nd, while others could hardly wait to hear James Taylor the following two nights. Whether you were in the Shed or picknicking on the outdoor lawn and viewing the giant screens, it was a wonderful evening to hear a performer in such fine voice.
At one point Groban, commenting on the heat on the stage said, "I'm shvitzing, as half of my family would say." Groban's father, a descendant of Jewish immigrants from Poland and Ukraine, converted to Christianity when he married Josh's mother who had a grandfather who was also Jewish. So, with Jewish roots he is certainly entitled to shvitz with the rest of us. He also played Tevye in Fiddler On The Roof during his high school days and one of the charities supported by the Josh Groban Foundation is Noah's Ark Children's Orphanage, so he has no shortage of Jewish connections.
Groban had an easy time connecting with the audience as he has a laid back and friendly demeanor. He did just that when he dedicated a song, "Bring Him Home" from Les Mis to those who serve our country and are putting their lives at risk in terror spots around the world, and again, with "Bridge Over Troubled Waters", to signify there must be hope even when it appears we are on the brink of war. When he sang "You Lift Me Up" he energized the entire audience and had many joyfully singing along.
Groban was accompanied by amazing musicians, especially those on the drums, bongos and guitar and had back-up singers on a number of pieces who were excellent. At times the instruments seemed loud but Josh's strong and melodious voice was never overpowered. Many people were over the moon in love with him, so it was appropriate that he closed with a beautifully sung rendition of "Somewhere Over the Rainbow."
To view the remaining schedule at Tanglewood go to tanglewood.org.
The Kemble Inn
One of the challenges is finding a great place to stay that is easily accessible to Tanglewood. If you are planning your trip we encourage you to consider the Kemble Inn, right in Lenox and just 1.5 miles from Tanglewood. Innkeepers James and Mary were so very welcoming, as was the rest of the staff. After a $2 million renovation to its former glory, any of its ___ rooms would be most suitable. Most rooms include a fireplace, heated bathroom floors, super comfortable bed, great shower and all included breakfast in the dining room or on the outdoor veranda with mountain views. Have a leisurely drink at The Lounge or make a reservation at their fine dining Table Six restaurant. They are also the only facility that can arrange a day pass at the nearby famous Canyon Ranch Spa including treatment and lunch at a discounted rate. If you are looking for a gateway to the lovely Berkshires, any time of the year, you cannot go wrong with all the things that the Kemble Inn does so right. They are reachable at 413-637-4113 or at kembleinn.com.