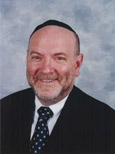 Dear Cyber Rav,
My daughter's college decided on a raffle to help raise badly needed revenues for the school during this ugly recession. My daughter had to sell at least two tickets, in accordance with school policy, so who buys them? You guessed it—us, her parents! While at the drawing, I said a little prayer to HaShem: God—you know there are a lot of wealthy people in this room right now and although I'm sure they could use the money, I think our family could use it more. So if we win, I'll donate 10% to tzedakah. But then, thinking to myself that the offer wasn't sufficiently generous, I upped the tzedakah contribution to 20%. That was it—a simple, to the point, boldly materialistic prayer. And then guess what happened—we won! I've never had a prayer answered so quickly, at least in a positive vein. We won a good amount of cash. So here's my question and I hope you don't think it silly. Our winnings are subject to withholding tax. I promised 20% to tzedakah—is that on the gross or the net?
Jack Pot
Dear Jack Pot,
Your question isn't silly at all but first, a question: is "Pot" short for "Potasnick"? Just kidding.

Your question would be a whole lot simpler if no taxes were involved here because then your gross would be your net. But in this case, the two are not identical.

There are probably two ways of looking at this situation. You did take a vow on winnings of x dollars, and you won those x dollars. You didn't, for example, vow—God, if I win, I will pay 20% in tzedakah on my after tax winnings minus any reasonable accounting fees incurred. Your vow was sort of straightforward in that regard.

On the other hand, and this is the other way of looking at it, when people make such vows, unless they are CPAs, they probably don't take into consideration any of the tax implications of such a windfall. The tax implications are there as we are all subject to these and similar rules, but we just don't generally speak that way. I'm going to side with a 20% figure on after tax winnings. First , I believe it is incredibly generous to have made this offer to begin with, whether one pays 20% on the full winnings or after-tax winnings. And secondly, we all know that it's not what you win, but it's what you get to keep that is of principal importance here. I feel certain that a 20% gift on your after-tax winnings will more than sufficiently fulfill that vow.

By the way, with that kind of quick and positive return on prayer uttered—you might want to consider the rabbinate.
Rabbi Rafi Rank
The Cyber Rav